Calendar
Colour code meaning (W.E.F August 2018):
Red - Heated Class.
Blue - Non-heated Class with Pure Essential Oils Diffused during class.
Pink - Event/Workshops.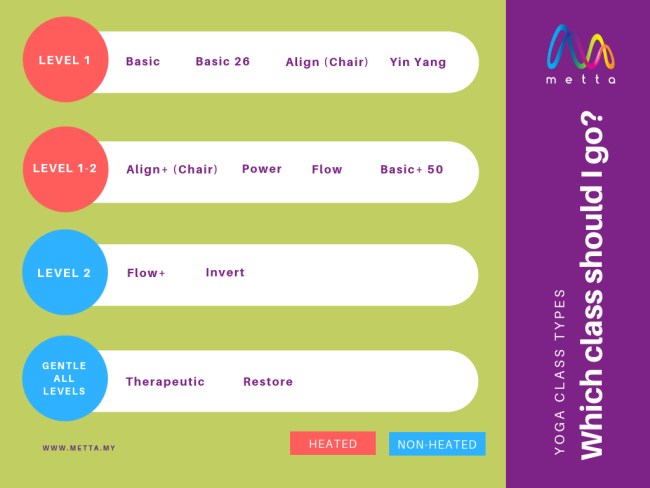 Level 1: For first timers, beginners and above.
Level 1 - 2: For all levels except for first timers.
Level 2: For intermediate and above. Not suitable for first timers & beginners.
Gentle: For all levels.
To find out the description of the class type listed above, click on the class name in the schedule below.
Any questions, feel free to
email
us or call us at 03-5613 2662.
31

1

2

3

4

5

6

7

8

9

10

11

12

10:30 am

Yoga, Sound Therapy & Aura Tuning

Grace

13

14

15

16

17

8:45 pm

The Art of Stillness

Grace

18

19

20

Show past weeks